I've been studying 2 Peter 1, a passage I've returned to many times because I never quite plumb its depths. This time I'm sharing my study with a group of women, so it is even richer for us to converse as we interact together with the passage. I highly recommend this kind of activity.
My focus today is the idea that through our faith in and knowledge of Christ we have been given a new nature. We have become new and different creatures! This can be tricky to wrap our minds around—that what we believe can really affect this dramatic a transformation to our frail humanity.
His divine power has given us everything we need for a godly life through our knowledge of him who called us by his own glory and goodness. Through these he has given us his very great and precious promises, so that through them you may participate in the divine nature, having escaped the corruption in the world caused by evil desires (v. 3-4).
See what I mean? It's absolutely loaded with meanings that must be slowly and carefully sorted.
First, the origin and source of all that has been made new is God, his divine power. This is the God who, in the beginning, spoke new things into being that had never existed before, except in his infinite mind. Through his Son, he has called us to him because he is glorious, and he is good, and he wants to restore our glory and goodness to be in alignment with his. Adam and Eve experienced this alignment as they visited with the Lord in the cool of the morning, until they listened to the voice of the tempter. Jesus our Messiah fought and prevailed so that we could experience it again.
This newness of life entails much more than a correcting of our characters. When we surrender our lives to his lordship and our hearts encounter his resurrection power (Rom 10:9-10), we are more than bad people made good, or sinners made righteous, wrong people made right, crooked people made straight. We are dead people made alive!
I can't help referring to a passage from Paul that parallels Peter's. Paul makes the claim that we were dead in sin and transgression, completely captive to the wicked prince of this world. We could only gratify our fleshly desires and cravings. But then,
"…because of his great love for us, God, who is rich in mercy, made us alive…and raised us up with Christ and seated us with him in the heavenly realms…for we are God's handiwork, created in Christ Jesus to do good works, which God prepared in advance for us to do (Eph. 2:1-10).
New life, new spiritual location and position, new freedom, new purpose. God's creative masterpieces. All wrapped up in a new nature that has been redeemed and cleansed from even the smell of death or depravity.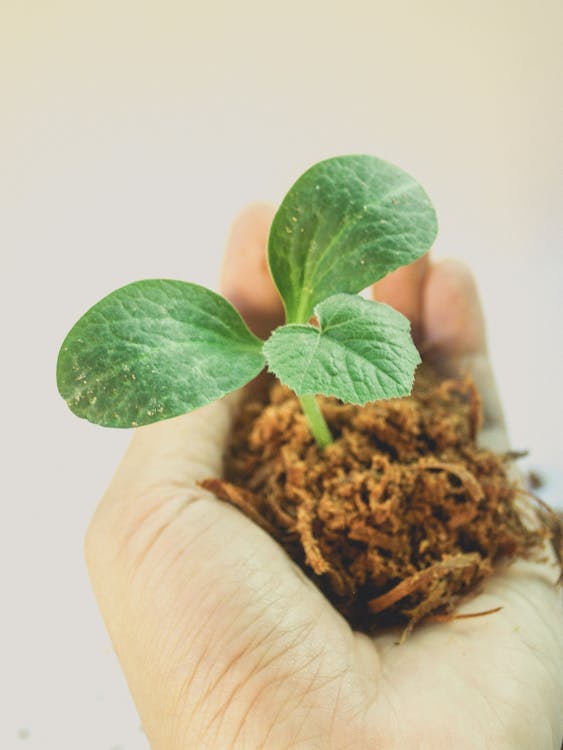 In addition, going back to Peter, he has given us everything we need for a godly life. All the equipment is in place, and we are instructed to make good use of it. We are to take the basic equipment of faith, and use it to build virtue, knowledge, self-control, perseverance, godliness, brotherly kindness, and love. The Holy Spirit through Peter grants this extraordinary promise: if we are steadily building these qualities in our lives, we will never be ineffective or unproductive in our knowledge of God. We will grow, because we've been made alive, and living things grow.
One way to look at this new nature is through the parable of the seed-sower. We have become good ground, and whatever seed is sown on this good ground produces an abundant crop, all to the glory of God.
Do you like the thought that you have been made alive, fresh and new because of your faith? Meditate on that.
Shalom…and happy Resurrection.